Stretch Oil
Regular price

Sale price

$19.99
Important information
Smooth your stretch marks, for a harmony of body and well-being.
Body changes are numerous and normal in a woman's life. Whether it's from adolescence growth or during pregnancy, women adapt quickly. There's plenty to be proud of! We offer to accompany you in these transformations by allowing you a relaxing ''me-time'' with Strech Oil. Its enchanting, 100% natural ingredient-made scent envelops your skin with intense hydration, leaving it soft and silky.
The oil penetrates easily without leaving any greasy residue, leaving you feeling comfortable in your supple skin. The combination of antioxidants and Chanv™ oil makes for a perfect duo capable of deeply moisturizing while protecting and replenishing the skin's moisture barrier. Here's a worthy gift to accompany and celebrate these major life milestones!

***Please note that our Stretch Oil product was previously known as Hydrating and Soothing Oil. We recently made a name change to better represent its outstanding benefits and features.***
Size: 50 mL












Benefits

◗ Improves skin elasticity and firmness to prevent and reduce the appearance of stretch marks. The precious oil of all future mothers!

◗ Quick and optimal absorption thanks to Chanv™ oil, leaves no greasy residue.

◗ Helps to replenish the skin's moisture barrier to improve its appearance in the long term.

◗ Nourishing and soothing, it leaves skin smooth and silky.

◗ Its 100% natural formula is safe for pregnant women and babies* (*It is recommended to avoid using products containing essential oils on babies under 3 months old).
Key Ingredients

Chanv™ Oil: This is the only plant oil with a ratio of omega-3 and 6 that is almost identical to the skin's sebum. This feature allows optimal and rapid absorption without leaving a greasy residue. Rich in compounds, it supplies the epidermis with water and preserves the hydration barrier. In this way, this oil improves the elasticity and appearance of the skin, including stretch marks and blemishes.

Grape seed oil: Extremely well absorbed by the skin, this oil filled with antioxidants deeply nourishes the epidermis. Its richness in unsaturated fatty acids and vitamin E helps to stimulate skin regeneration. With its ability to improve the skin's appearance and store moisture, the skin remains supple and radiant.

Lavender Essential Oil: Lavender is a must-have ingredient to care for damaged skin and blemishes. By regenerating the skin's moisture barrier, it improves the skin's condition and calms irritations. Very gentle, this essential oil is suitable for all skin types, including sensitive skin!

Formulated without alcohol, GMOs, phthalates, parabens, artificial fragrances, or petrolatum (in short, no chemicals that dry, irritate, or disturb your skin).
How to Use

Apply 2-3 drops of oil to the targeted area.

Massage the skin with circular motions to make the oil penetrate. Repeat twice a day on all desired areas.

Store your oil away from light and heat to keep the ingredients at their best.
Tips and Tricks

For a relaxing effect, put 5-6 drops of oil in your bath and relax (be careful when getting out of the bath, to avoid unfortunate spins!)
Ingredients List

Chanv Oil ™, grape seed oil (vitis vinifera), lavender essential oil (lavandula angustifolia)
Share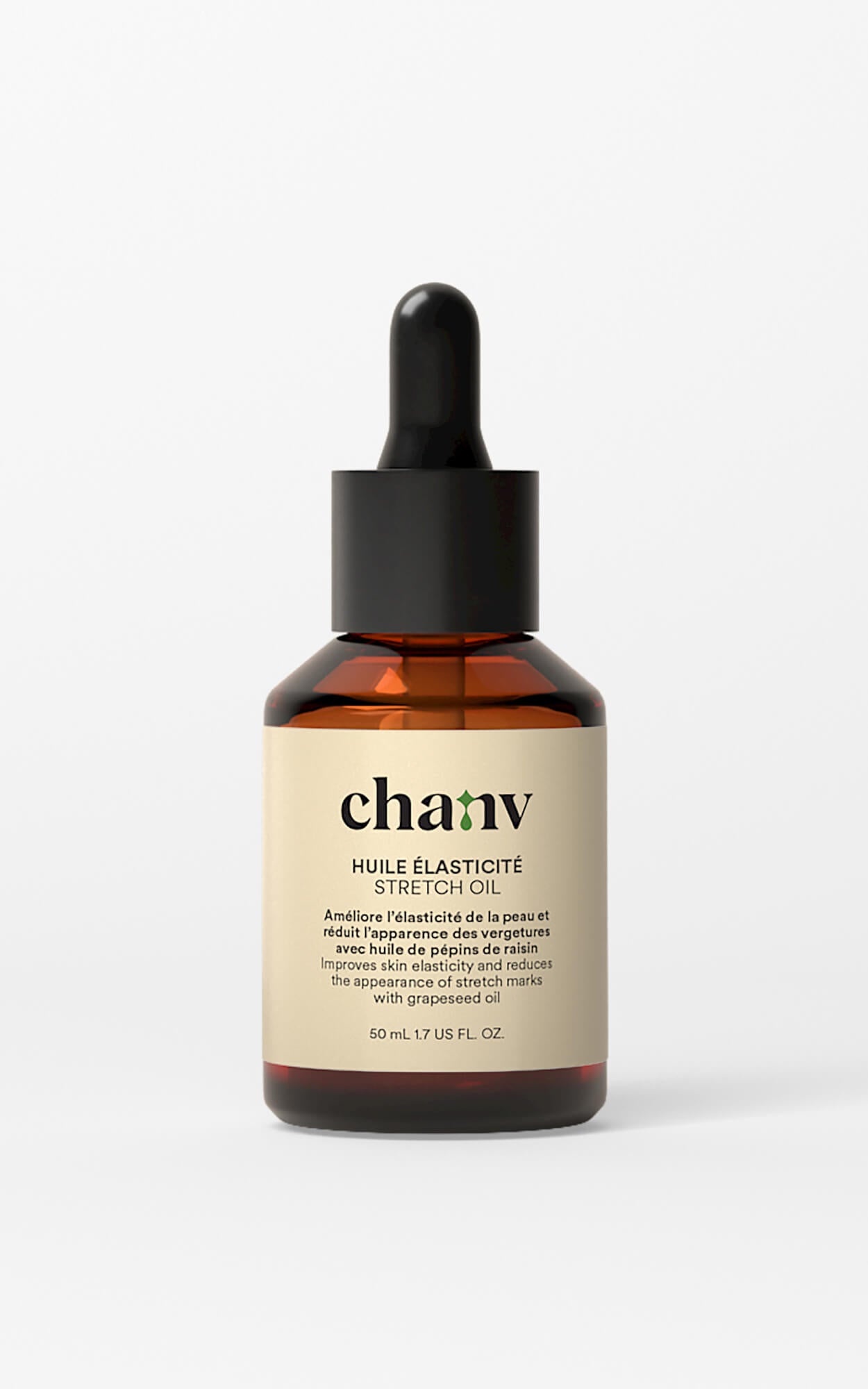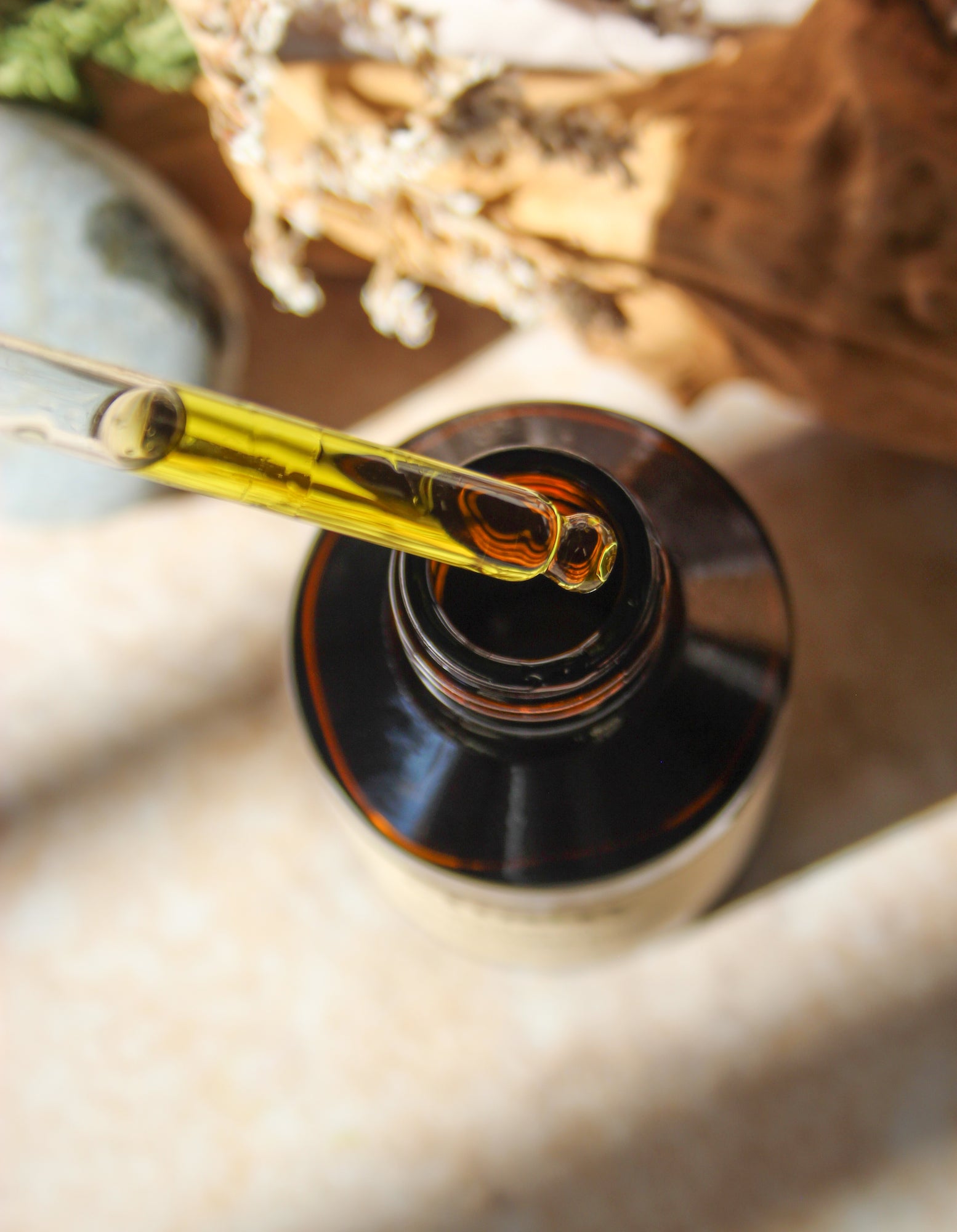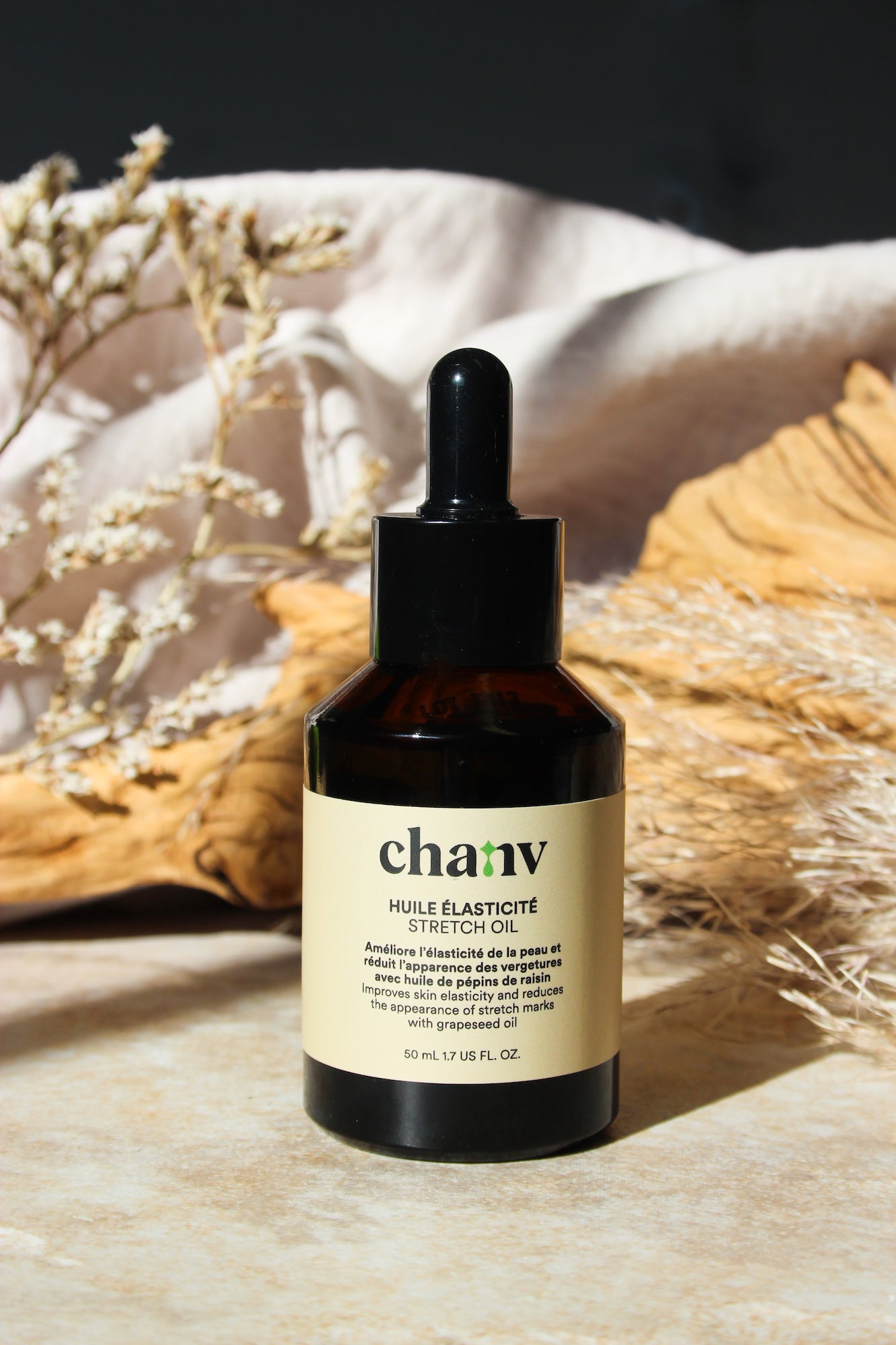 Warning
***Extreme weather can impact our natural skincare products. To ensure their integrity, consider delivery to your local post office. Just note it in the comments during checkout. Here's to flawless skincare, regardless of the season!***
Why Chanv?
Clean Skincare

Clean and natural skincare with safe and transparent ingredients

Sustainability

Everyday we thrive to be more sustainable

Safe and Secure

All our personal info and your payments are safe en secure

Fast and Free Shipping

Fast and free shiping on all Canadian order of 50$+