Face and Body Scrub
Regular price

Sale price

$24.99
Important information
A perfectly suited exfoliant for sensitive skin
Exfoliating should not be synonymous with irritation. Instead, it should be a quality moment with yourself. We offer you a natural exfoliator that will rise to this challenge. Let yourself be surprised by its soft texture and by its small sugar crystals that gently remove dead skin cells. Our scrub is like an iron fist in a velvet glove!
By giving your skin a well-deserved second wind, it will regain its softness and natural glow. Goodbye imperfections and hello to a unified and radiant complexion! Its refreshing grapefruit scent provides a feeling of well-being, ideal for a cocooning day. Plus, our natural oil-rich scrub moisturizes and nourishes the skin beautifully.

Size: 170 mL













Benefits

◗ Regain soft, smooth skin and let your natural beauty shine.

◗ Deeply cleanses and exfoliates without harming your skin! Yes, you're not dreaming, our exfoliator is suitable for dry, sensitive, and acne-prone skin.

◗ Moisturizes and nourishes the skin sustainably, without leaving any feeling of tightness.

◗ Helps reduce the appearance of pores and blemishes for a fresh and new skin effect.
Key Ingredients

Chanv Oil ™: Provides long-lasting hydration while reducing the visible signs of aging with its antioxidant properties.

Cane Sugar: An excellent natural and gentle exfoliant, it cleanses the skin of impurities while effectively unclogging pores for a silky smooth finish.

Grapefruit essential oil: Plays a major role in improving skin quality. It stimulates collagen production, allowing your skin to regain all its softness, suppleness, and elasticity.

Shea Butter: Intensely nourishing, it protects dry skin and keeps it soft and moisturized.

Coconut and olive oil soap: When mixed with olive oil that softens and nourishes the skin, you get a perfectly balanced cleansing duo. Vegan, no artificial fragrance and phthalate/paraben free! Don't look for the little bugger, you'll find nothing but love and softness in this tube.
How to Use

Applying a dab of Face and Body Scrub on wet skin (a small amount is enough to cover a large area).

Perform gentle circular motions until the grains melt, and rinse with warm water.

You can practice this routine 2 to 3 times a week, preferably in the evening. Yes, unlike us, the skin works hard at night!

Store your tube in a cool, dry place away from direct sunlight.
Tips and Tricks

We love to exfoliate our lips for a soft, plump effect.
Ingredients List

Organic cane sugar, coconut oil (coco nucifera), Chanv ™ oil, olive oil (olea europaea), shea butter (butyrospermum parkii), cetearyl alcohol (co-emulsifier), sodium stearoyl lactylate (emulsifier), glyceryl stearate (emulsifier), saponified coconut oil (sodium cocoate), saponified olive oil (sodium olivate), essential oil blend (rosewood and grapefruit).
Share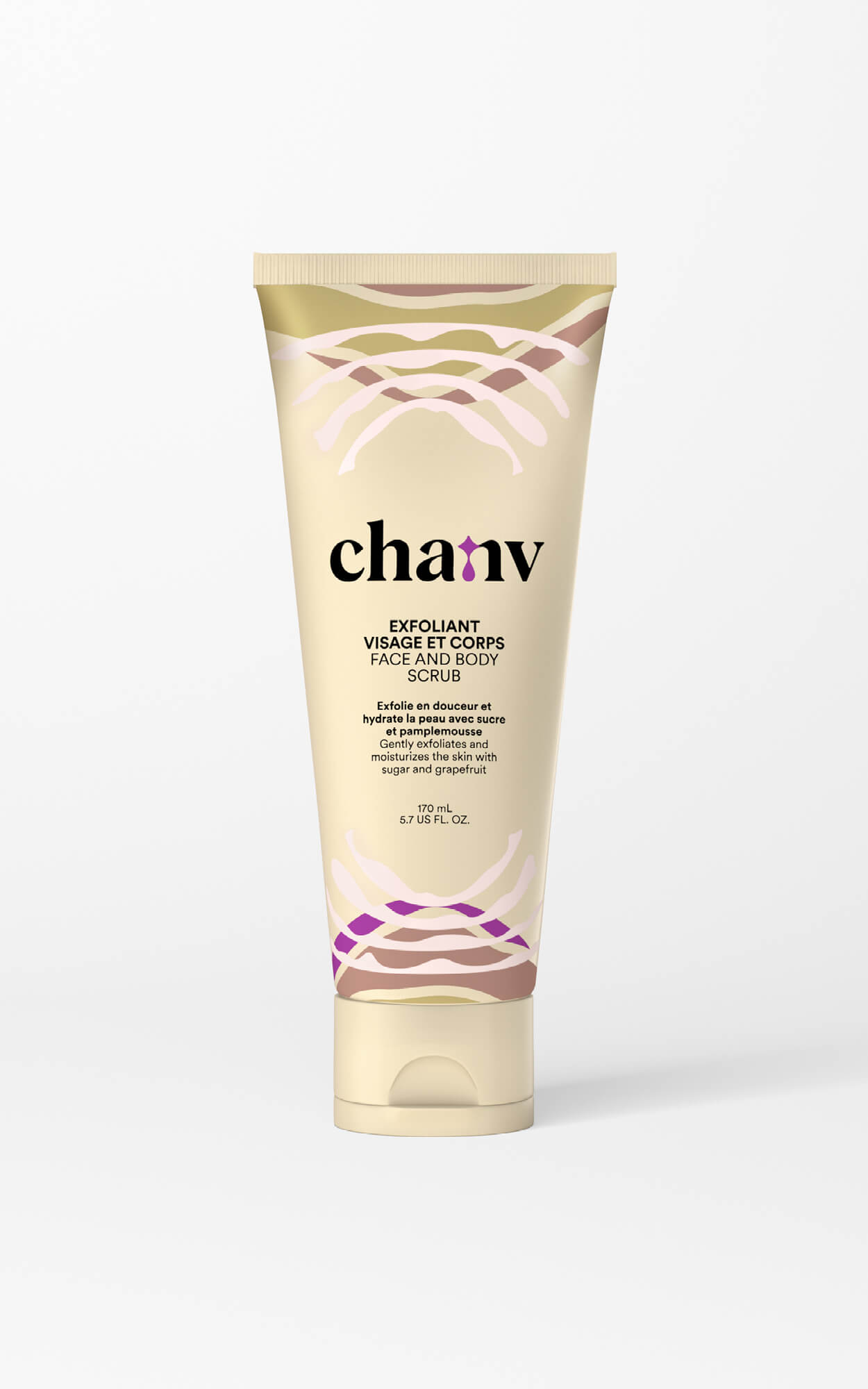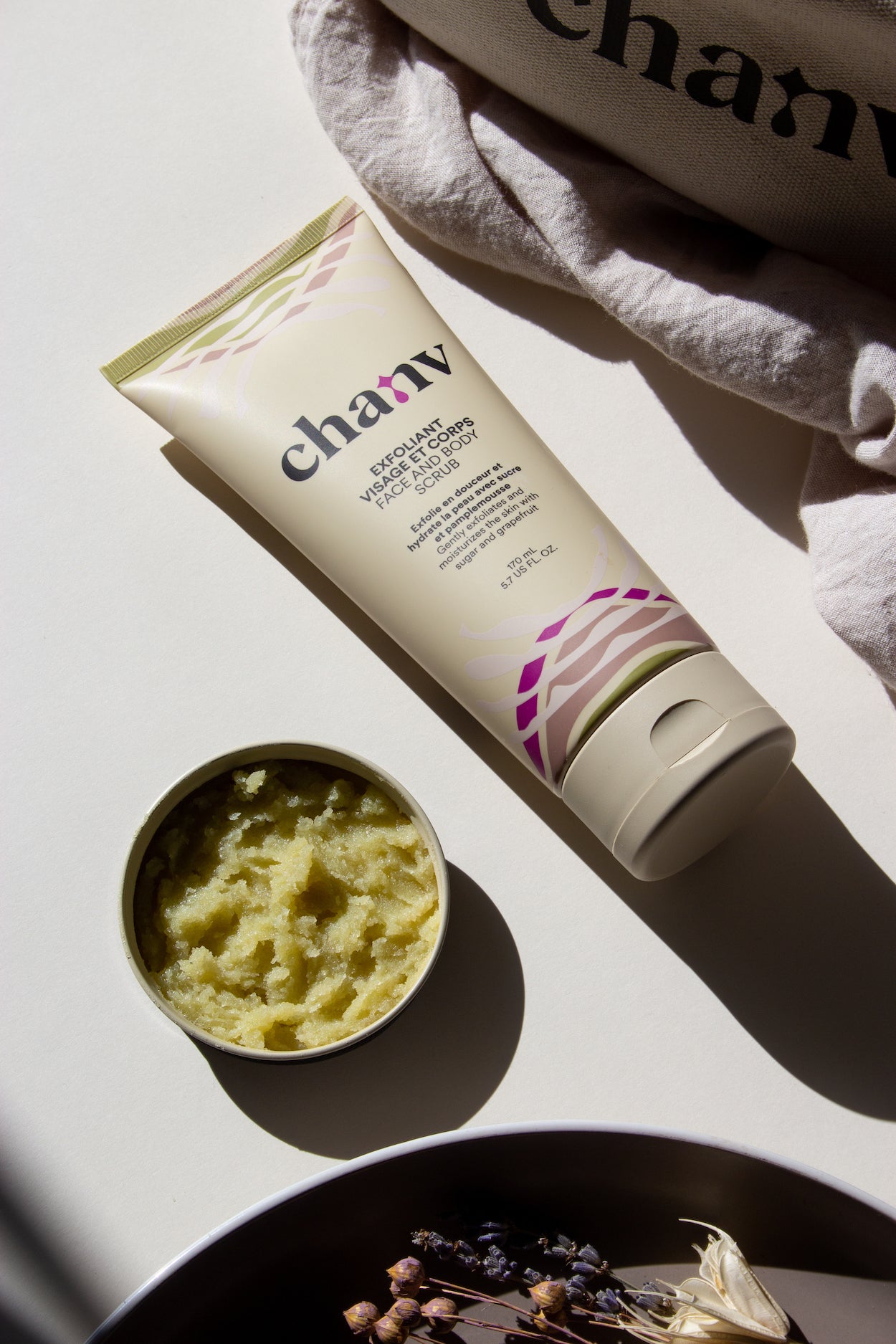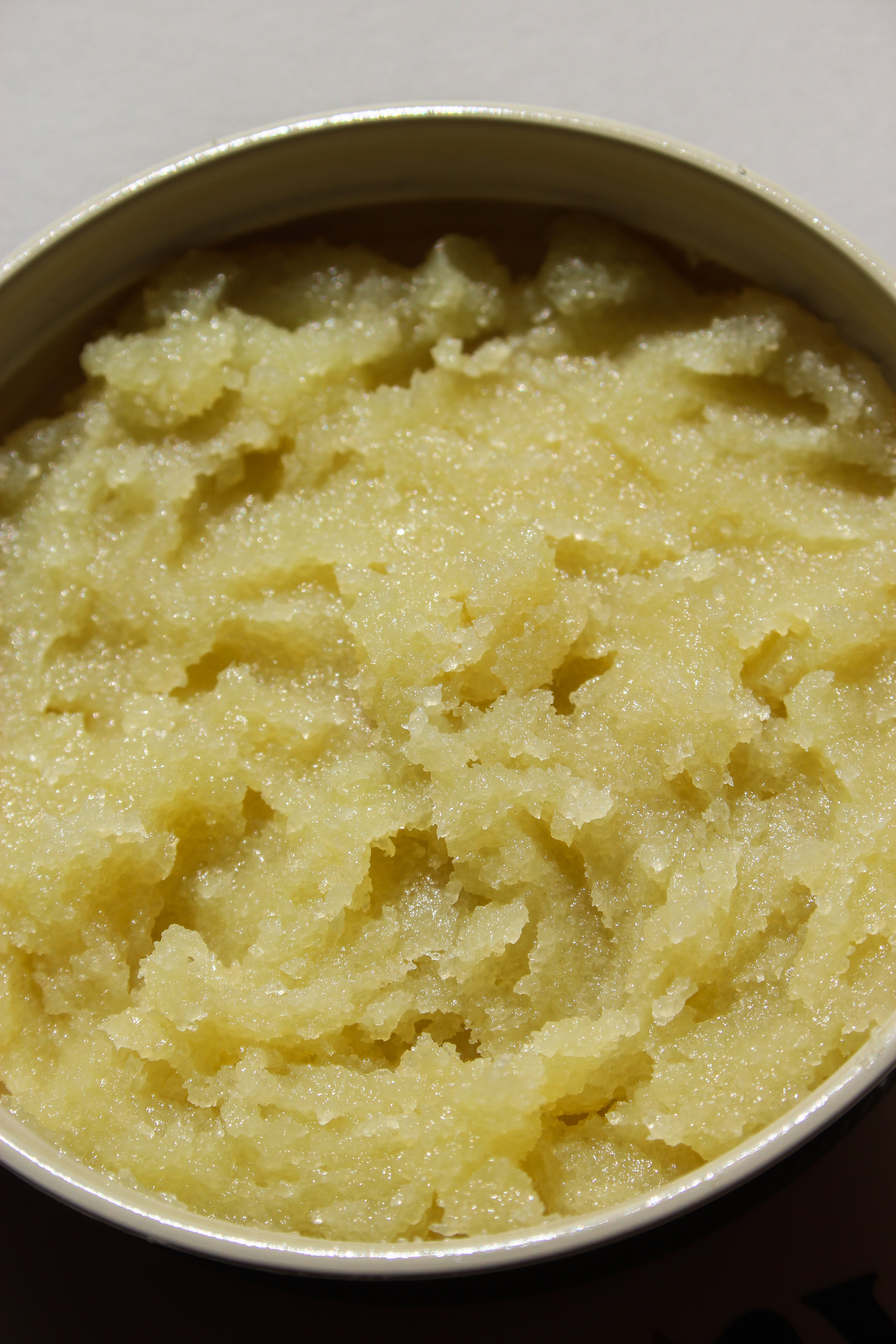 Warning
***Extreme weather can impact our natural skincare products. To ensure their integrity, consider delivery to your local post office. Just note it in the comments during checkout. Here's to flawless skincare, regardless of the season!***
Why Chanv?
Clean Skincare

Clean and natural skincare with safe and transparent ingredients

Sustainability

Everyday we thrive to be more sustainable

Safe and Secure

All our personal info and your payments are safe en secure

Fast and Free Shipping

Fast and free shiping on all Canadian order of 50$+